Multiple Metal Cutting Technologies to Meet Your Diverse Needs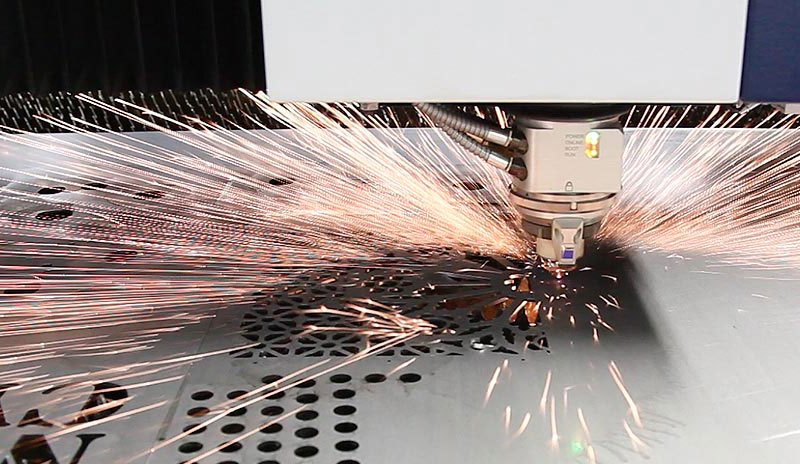 There's no such thing as "one size fits all" when it comes to ensuring your parts and components are made to meet your precise specifications. That's why the metal cutting shop you choose needs to have multiple capabilities. And, it's why BenCo Technology offers a full suite of metal cutting services—and more.
A Roundup of BenCo's Metal Cutting Services
Flat Sheet Laser Cutting
With our Trumpf flat sheet fiber lasers, we can cut (and etch) large quantities of parts quickly and precisely. Whether you need a single prototype to test your design or a full run of thousands of parts, you'll have exactly what you want in record time. Our flat sheet laser cutting services make an ideal choice for simple parts from flat sheet steel, stainless steel, aluminum, copper, brass, and other metals.
3D Tube Laser Cutting
BenCo also can cut more complex parts thanks to our BLM tube laser cutting machines. With their 3D rotating laser head, they allow us to cut parts from tube, channel, square, angle, and other open profile stock. Our 3D tube lasers provide optimal efficiency as they cut, bevel, countersink, and chamfer in a single step.
Water Jet Cutting
For cutting thick metal, stacks, or delicate materials, BenCo offers water jet cutting. Our Tecnhi water jet cutting equipment allows us to cut parts from all types of metal, as well as other materials like granite, stone, glass, rubber, and more. Because this cutting method transfers only minimal heat during the cutting process, it preserves the integrity of the material it's cutting, reducing the need for downstream processes to refine parts.
Plasma and Oxy Fuel Cutting
BenCo's Baykal plasma cutting machine expands our ability to cut a broad range of materials and make parts that have unique angles. It allows us to cut flat parts and, with its high-definition 5-axis head, we can bevel, notch and cut to create parts with complicated geometries. Our machine also has an integrated CNC multi-tool station for drilling, tapping, countersinking, and performing other functions.
Ready to Work with a Metal Cutting Shop That's a Cut Above the Rest?
Let's talk!
BenCo's technicians have extensive training and experience. You can expect superior parts and your deadline met on every production run. Not only can BenCo satisfy your cutting needs, we can also support you with design, forming, fabrication and finishing in-house and provide comprehensive CNC machining, milling, and turning services. Contact us today about how we can save you time and money as we meet all of your parts manufacturing needs.