Why Choose a CNC Plasma Cutting Service For Your Next Project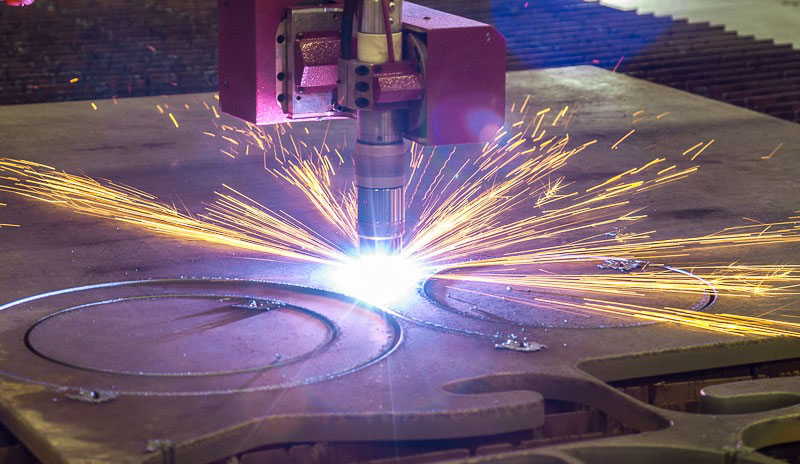 A CNC plasma cutting service is one of the fastest and most effective methods for cutting thick sheet metal and tube stock. However, not every shop utilizes high-quality equipment and offers an equal level of expertise, which is why it's important to work with a manufacturing partner who can provide best-in-class results with each of its services.
At BenCo Technology, our CNC plasma cutting services provide the flexibility that our customers are looking for in a manufacturing partner. Thanks to state-of-the-art equipment, highly trained technicians and cutting-edge cutting technologies, we offer both high-definition plasma and oxy fuel cutting heads as well as an integrated CNC drilling station to quickly and accurately execute additional processes. Keep reading to learn more about how our plasma cutting services can take your project to the next level.
Power Through Thick Metals With Ease
Our plasma cutting machine has the ability to power through aluminum, mild steel and stainless steel, and our oxy fuel cutting head makes short work of even 7-inch-thick steel. Whether you're in need of one part or hundreds, our plasma cutting service means that even the thickest steel is no match for our equipment.
Navigate Angles and Curves
With our machine's multi-angle, 5-axis pivoting cutting head, we can cut at odd angles and make precise bevel cuts and radiuses to create parts with uncommon geometric shapes out of flat and tube stock. Not all CNC plasma cutting machines and equipment are capable of managing odd angles with ease, which is why it's important to work with a manufacturing partner who can meet your specific needs.
Perform Multiple Processes in a Single Setup
If you're looking to save time and money, our plasma cutting service allows us to drill, tap and countersink in the same step as cutting. Our plasma table with its integrated six-head CNC multi-tool station is capable of handling multiple processes in a single step to provide optimal efficiency, reduce production time and lower costs.
Provide Optimal Scalability
Whether you're in need of a full production run with thousands of parts or you're looking for a single prototype, our plasma cutting machine can tackle your project quickly, efficiently and accurately. If you would like to learn more about how your next project might benefit from the versatility, power and flexibility of our plasma cutting services, reach out today to discuss your requirements.
Ready to Learn More?
From design, cutting and forming to fabrication, assembly and prototyping, we have the right solution to your most challenging manufacturing needs. If you have questions about our plasma cutting services or you'd like to speak with us about your next manufacturing project, contact us today. We look forward to hearing from you!