Forming
A Complete Metal Forming Resource
At BenCo, we can provide precise and cost-effective metal forming services using a variety of equipment. Our high-tech press brakes can bend steel, aluminum and other metals to within minuscule tolerances, and our computer-controlled tube bending equipment can turn round, square, channel and other open profile stock into the parts you need. Our current inventory of forming equipment includes the following machinery.
CNC PRESS BRAKES
6 axis
14 foot, 250 ton
Sheet metal and plate
TUBE BENDING
5 axis, multi-stack CNC tube and pipe bending
3 axis simultaneous interpolation push bending
Cost-effective single-setup operation
TUBE SWAGING
Up to 4.5 inch O.D.
Up to Schedule 40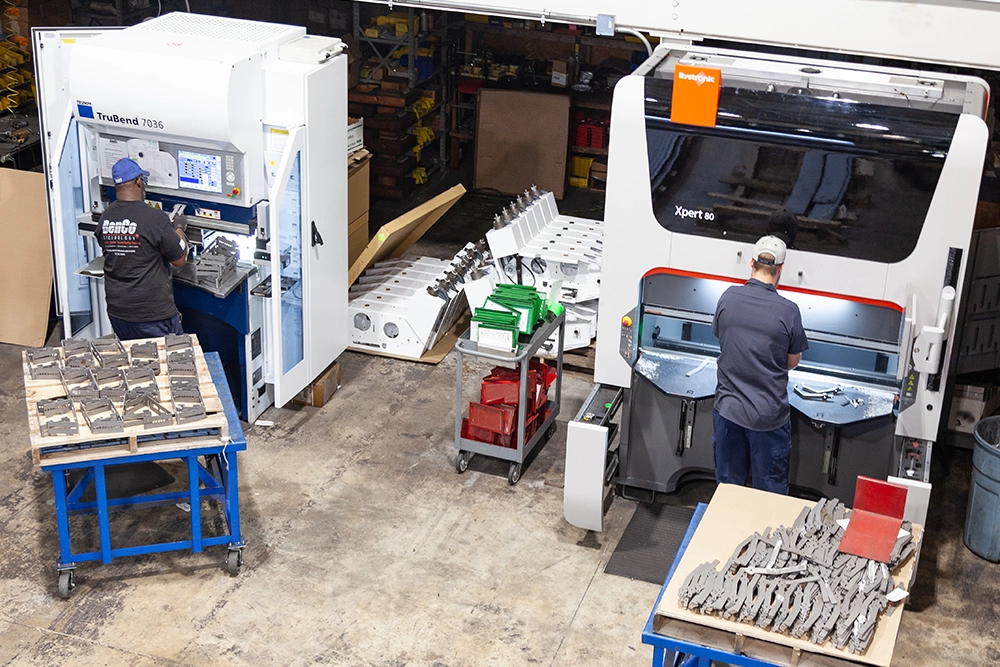 If you're in need of a true partner that can form and bend parts quickly, accurately and cost-effectively, please contact us today. We look forward to helping you and your team manufacture better products!