MIG & TIG WELDING
Strong Joints & Perfect Cuts for Your Metal Parts
In order to serve as a one-stop shop for our clients, our laser cutting and metal fabrication campus is also home to the latest welding technology. We have a full line of Miller MIG and TIG welders that are calibrated annually for quality assurance, and also offer robotic welding for precise runs of high-volume parts.
We can handle carbon steel, aluminum and stainless steel, and our employees are AWS Certified for unlimited thickness with both carbon steel and aluminum.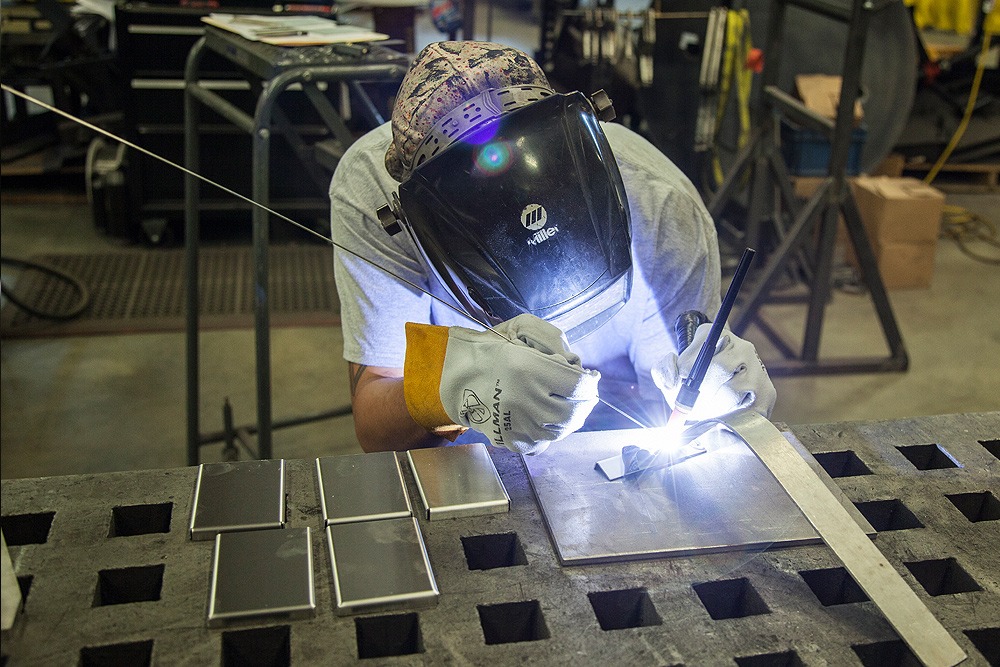 In addition to AWS Certification, our employees are trained to read blueprints in order to ensure the highest quality parts made exactly to specification. In order to create consistent quality, we'll even design and build weld fixtures for your parts depending on the size and frequency of your order.
Best of all, thanks to our full suite of laser cutting, fabrication and finishing equipment, our staff can expertly handle any project in any quantity from single prototypes to full production runs. So if you're looking for a metal fabrication partner that can cut, form, weld, finish and assemble your next order, please contact us today.We look forward to working together with you!