Plasma Cutting & Oxy Fuel Cutting
Clean, Precise Cutting for Thick Sheet & Tube Stock
At BenCo, our shop is home to a wide array of cutting services including a top-of-the-line Baykal plasma cutting machine. This unique piece of equipment adds to our ability to cut a wide range of materials, and thanks to an integrated CNC drilling station it can produce intricate, precise parts all in one step.
Thanks to both high-definition plasma and oxy fuel cutting heads, our technicians can choose the right cutting technology for each individual project that is cut on this machine. They'll consider the type of material being cut, its thickness, the cutting pattern and other factors in order to achieve the best results on your parts. The high-definition plasma cutting head on this machine offers true 5-axis cutting. That means it can bevel, notch and cut other unique angles and geometries that can't be achieved on traditional plasma cutting machines.
Another unique function of this machine is that it can cut both flat sheet stock as well as tube stock. So whether you need parts cut from flat, square or round metal stock, we can provide high-definition plasma and oxy fuel cutting services that will produce the high-quality parts you need.
This machine also features a built-in 6-head CNC multi-tool station. This allows it to drill, tap, countersink, bevel and more all in the same process. That means a more efficient manufacturing process and quicker turnaround times when you need complex parts fast.
FLAT SHEET PLASMA CUTTING
Max Sheet Size: 98" x 312"
Max Thickness: 2"
Full 5-axis cutting
TUBE PLASMA CUTTING
Pipe Diameter: 2" – 23.6"
Square tube diameter: 2" x 2" – 11" x 11"
Full 5-axis cutting
OXY FUEL CUTTING SPECS
Flat Sheet Cutting Only
Mild Steel Only
Max sheet size: 98" x 312"
Max Piercing thickness: 5"
Max Edge Cut thickness: 7.87"
MULTI-TOOL DRILLING STATION SPECS
For both Tube and Flat Sheet
Tapping up to M16
Drilling up to .75"
Countersinking, beveling and more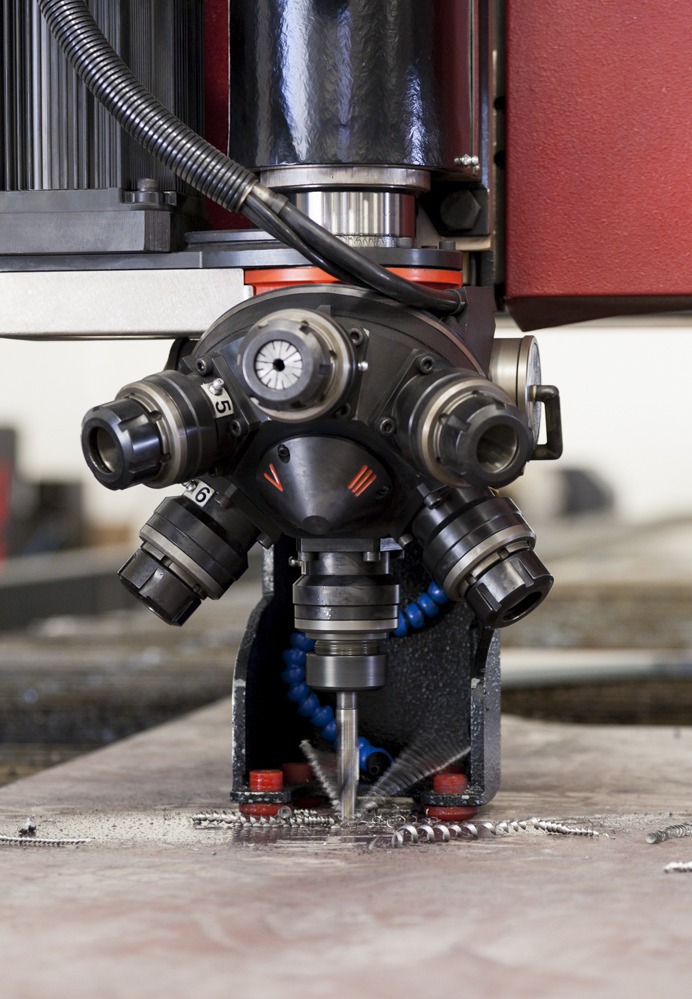 If you're looking for a plasma cutting shop or oxy fuel cutting shop that can deliver the parts you need quickly and accurately, please contact us today. We're looking forward to learning about your project and discussing how BenCo can help.