MILLING
CNC Machining, Turning & Milling
Thanks to our sister company, BenCo Machine, we're pleased to offer precision CNC machining services. Located in-house at our Reading, PA facility, we have a variety of top-of-the-line Mazak machining centers that work around the clock to create parts for manufacturers large and small. And, thanks to our skilled technicians, we can handle just about any machining project no matter how complex.
Whether you're looking for a single prototype or a full production run of parts, we're here to help. Read on to learn more about our CNC machining equipment.
CNC LATHES
Mazak Nexus QuickTurn CNC turning centers
Direct-drive turret and rotary tool milling spindle
Powerful, integral main turning spindle
Second turning spindle
Y-axis capability
Parts up to 23" L x 13" D
CNC MACHINING CENTERS
Mazak Nexus vertical machining centers
12,000 RPM spindle speeds provide exceptional versatility
30-tool or 48-tool magazines with automatic tool changers
Durable MX Hybrid Roller Guide System provides long-term accuracy
MATRIX NEXUS 2 CNC Control simplifies metalworking operations
Parts up to 47″ L x 26″ W x 18″ H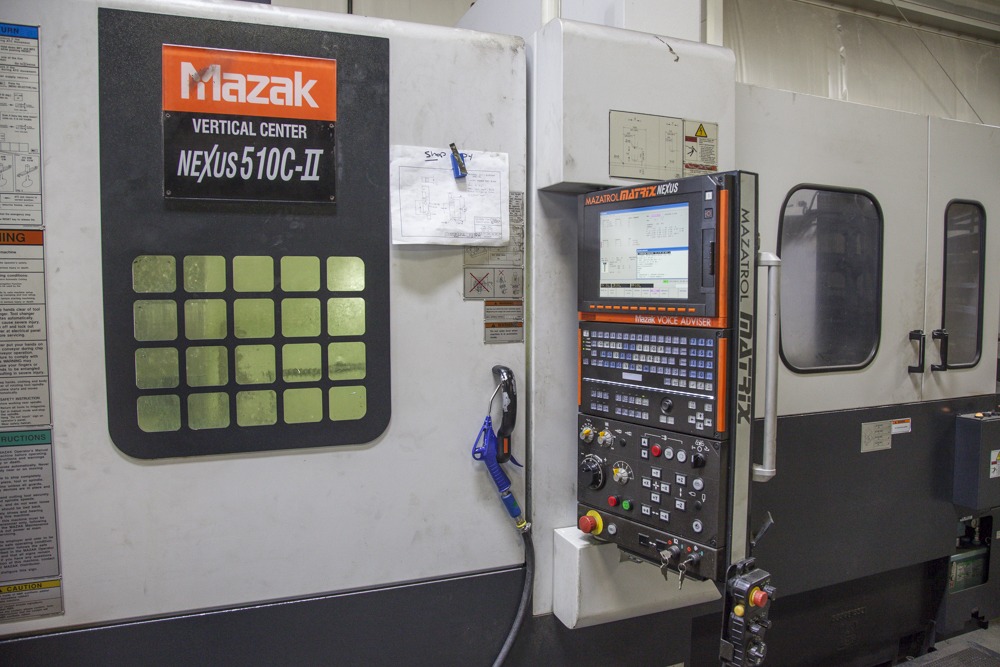 In addition to our milling services, we can help you design and prototype parts and products. And with a complete fabrication shop located on-site, we can help you design, cut, fabricate and finish just about any type or quantity of metal part.
If you're looking for a CNC milling, turning and machining partner that can deliver the parts you need when you need them, contact us today. We look forward to hearing from you!