Flat Sheet Laser Cutting
Cut Parts For Your Products Quickly & Precisely
Our PA cutting service is home to a full suite of flat sheet laser cutting equipment and our dedicated team works around the clock to deliver the parts you need. Our current flat sheet laser cutting equipment includes the following state-of-the-art systems.
Trumpf Flat Sheet Lasers
Max sheet size of 83″ x 162″
Max thickness of 1″ hot rolled, .75″ stainless and .5″ aluminum
Cutting and etching in the same step
Single prototypes to complete production runs
Fiber laser technology can cut a variety of metals
In addition to cutting your parts, our experienced team knows how to help make the most of your production run by maximizing the use of raw materials, contributing design advice to help strengthen your final product, and helping to value engineer parts to achieve the lowest cost without sacrificing quality.
Once your parts are manufactured, we'll deburr, buff and finish them exactly to your specifications. We'll tag your parts and pack them for shipping in a way that makes sense. And we'll deliver them on time, on spec and under budget.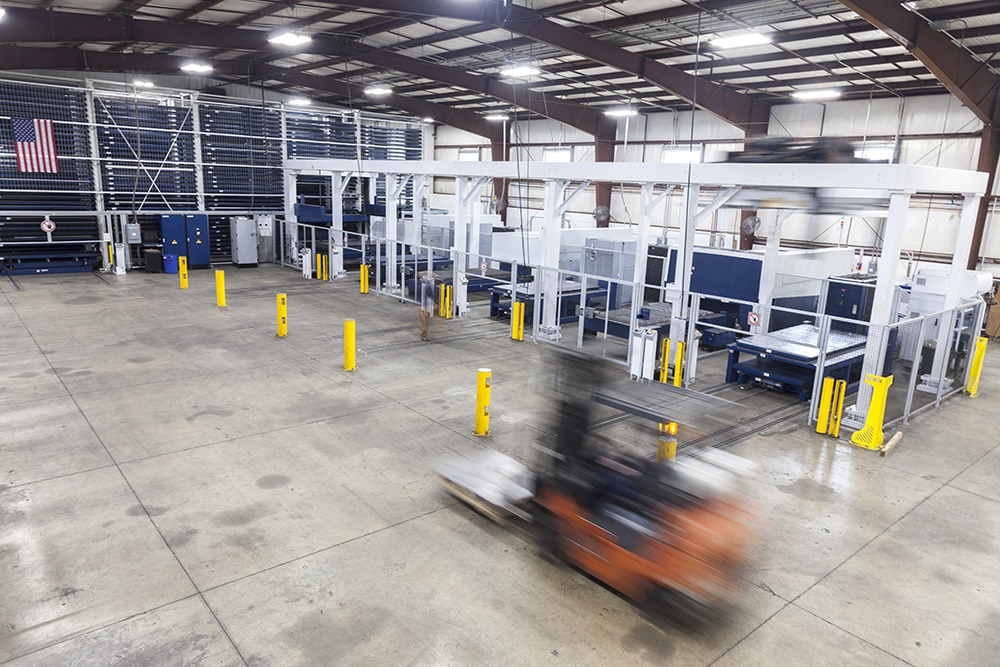 So if you're looking for a laser cutting and fabrication partner that can help your business become more successful, please contact us today. We look forward to hearing from you and working together on your next batch of parts