Check Out Our Laser Engraving Gallery & Video
We've recently completed some interesting projects on our TruMark laser engraving system. This technology is quite useful, as it can add precise, permanent markings to all types of metal as well as other materials. If you're interested in learning more about laser engraving or receiving a quote on laser engraving services, please contact us today!
In the meanwhile, we invite you to scroll through the following gallery of recent projects. And be sure to watch the video at the bottom of this page. You'll see our laser engraver in action from inside the machine. Enjoy!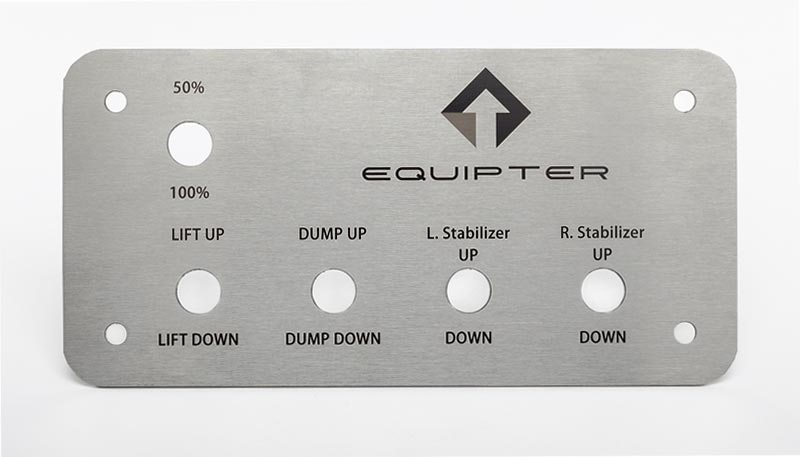 This equipment control panel, cut from #4 stainless steel, includes annealing that will stand up to even the toughest jobsites.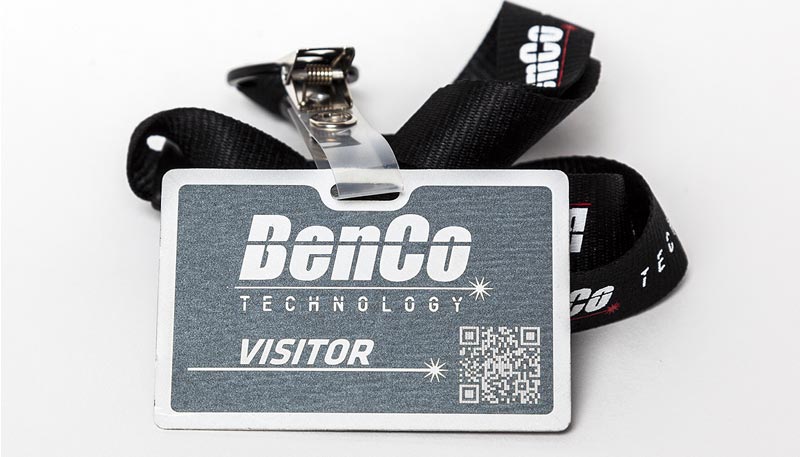 Our visitor badges include a custom-engraved QR code that links to our website.
Logos and artistic patterns can be etched onto just about any metal or other inorganic material.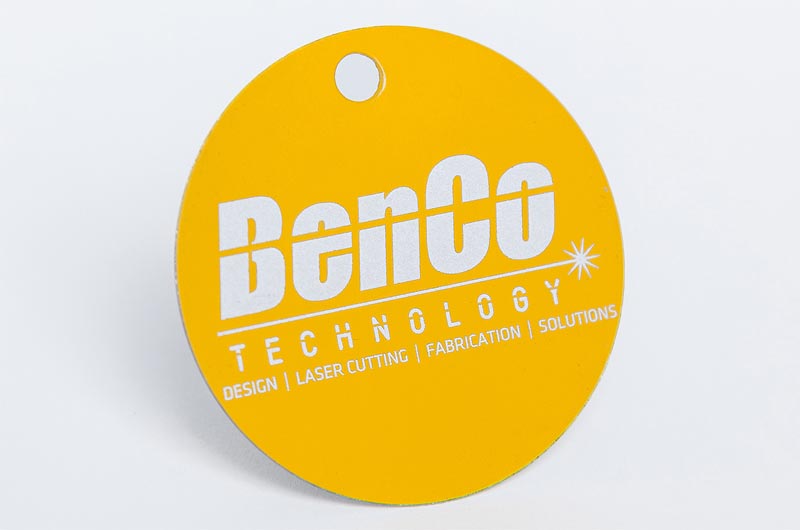 This metal aluminum tag was coated yellow, then the coating was removed with the laser engraver – leaving clean aluminum showing through and providing nice contrast.

A perfect use for laser engraving is creating serial number and warning tags for equipment. Even very small text is legible and permanent.
And last but not least: video of our laser engraving machine in action. Enjoy!
If you're interested in learning more and requesting a quote on engraving for your next project, please contact us today. We look forward to hearing from you!