Design BEFORE Fabrication Is The Key To Saving Time & Money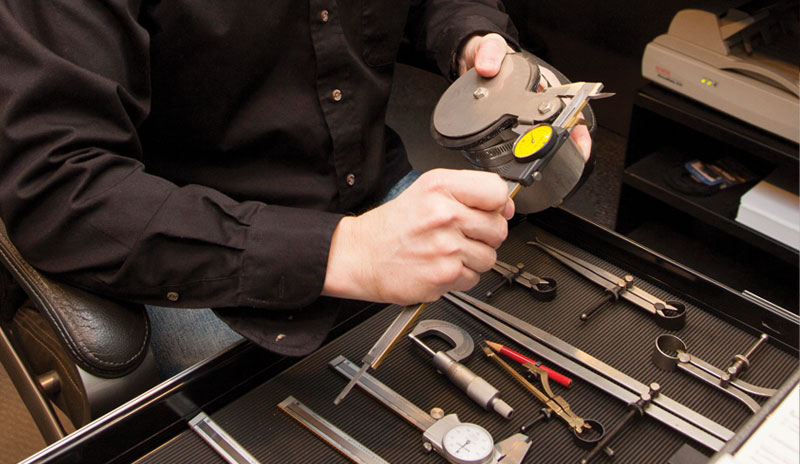 Years of metal fabrication experience allows us to better serve our customers because we have the hands-on knowledge to run projects through our design department FIRST. Our team of highly skilled designers collaborates with our customers to learn all the details of a part/product so that they can map out the best fabrication process.
More reliable, faster, more accurate, and consistent parts are the lifeblood of BenCo because it saves our customers time and money. Using the latest technology in design software, such as SolidWorks and AutoCAD provides us the ability to make 2D and 3D models. Using these models we're able to discover any problems that might occur during the fabrication process and tweak the design immediately.
Material defects, weak welding, and poor composition are just a few of the problems that can result in losing time and money on a project. Going back to the drawing board during fabrication is not an option for our team – they understand a good, high-quality part starts with them.
Here are a few other questions that are important to our designers to consider BEFORE fabrication:
Process: What are the time frame, quantity, and budget of this project
Sustainability: Will this part/project last overtime?
Advantage: Will this design give our customers an advantage over the competition?
Design isn't the only thing we do. From cutting and forming, to machining and project management, we are your full-service solution. At BenCo, we understand that comprehensive service should mean having the capability to handle it all – not just a part of the process.
Are you ready for our design team to review your next project? Are you looking for an experienced manufacturing partner? If so, contact us today! We can answer all your questions and give you the best advice for your part design – saving you time and money.