Employee Spotlight: Welcome Back, Brandon!
Recently, we received an application from a candidate who had some great experience, and who also had a past employer that really impressed us. The past employer was BenCo, and the candidate was Brandon – our new Process Improvement Coordinator.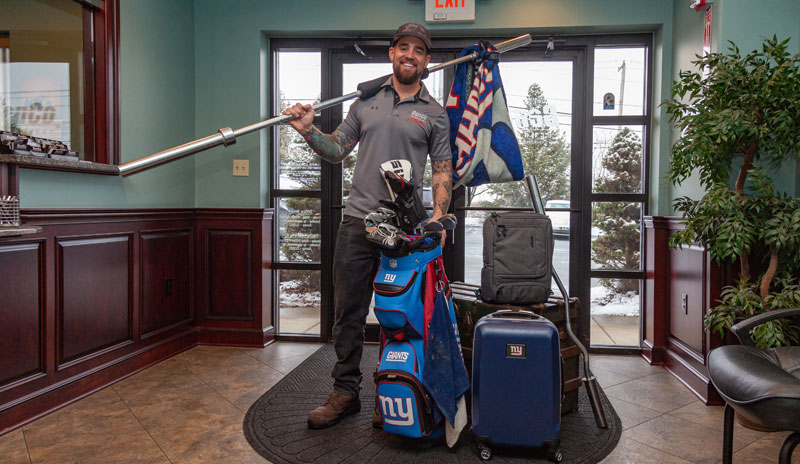 Brandon was one of our top Laser Operators, and when life events took him out of state a few years ago, we were sorry to see him go. Fortunately, life events eventually brought him back, and we are excited that he has returned in a newly-created position. Read on to learn more about Brandon, what he's been up to since he left, what brought him back, and how he helps us make sure our projects get done right.
When did you originally work at BenCo, and what did you do?
I worked for BenCo as a shop technician, laser operator and Jack of all Trades from about 2013 to 2017. During that time, I ran lasers, processed parts and helped out however I could. I loved it here, but family obligations moved me away.
What did you do after you left?
When I left, I stayed in manufacturing as an assembly line technician for a major manufacturer out of state. And because I pick things up pretty quickly, they moved me around, and up, during the time I was there. I got into pulse arc welding, and ultimately became a Team Lead within a large department. As a team lead, I was responsible for making sure the entire assembly line was flowing efficiently. That meant a lot of problem solving, inspections, QC, working with engineers on tooling, and just making sure everything was running correctly and efficiently. It was fun to oversee the big picture and help make things run better for my team and the company.
What do you do now that you're back?
I've come back as BenCo's first Process Improvement Coordinator. So I'm kind of making it up as I go along! In all seriousness, I have taken what I learned in my previous position and am applying those same strategies to the shop at BenCo: making sure the shop is flowing efficiently, making sure parts are being produced correctly, and making sure our various departments are working together to do the best we can for our clients.
What do you like best about what you do?
I work closely with some of our most sophisticated clients, and I love getting deep into their projects and our workflows. I really love problem solving and designing a better mousetrap so to speak. If there's a better, more effective or more efficient way to do something, I love the puzzle and the challenge of figuring it out. I also love how this role takes the various experiences I've gained over time and combines them into something I can really sink my teeth into that makes a difference for our clients. My goal is to make things the best they can be for all of our stakeholders, including our team, our clients, vendors, basically everyone we interact with.
What do you like to do in your downtime?
I'm pretty active, so when I'm home I love to play golf, work out, just be active. I love my family and one of the things, besides BenCo, that I enjoy about being back in the area is being close to them and seeing them more regularly. There is a great work-life balance here, and it's refreshing to have a job I love along with a fulfilling life when I'm not working.
When are you leaving us next?
Hahaha, hopefully not any time soon! I love it here and hope to be here for a long time.
—
If you're interested in learning more about how BenCo can help bring your next metal cutting or fabrication project to life, contact us today – before Brandon leaves again. We look forward to hearing from you and making sure your metal parts are produced efficiently and correctly!