5 Things to Consider When Choosing the Right Metal Cutting Technology For Your Parts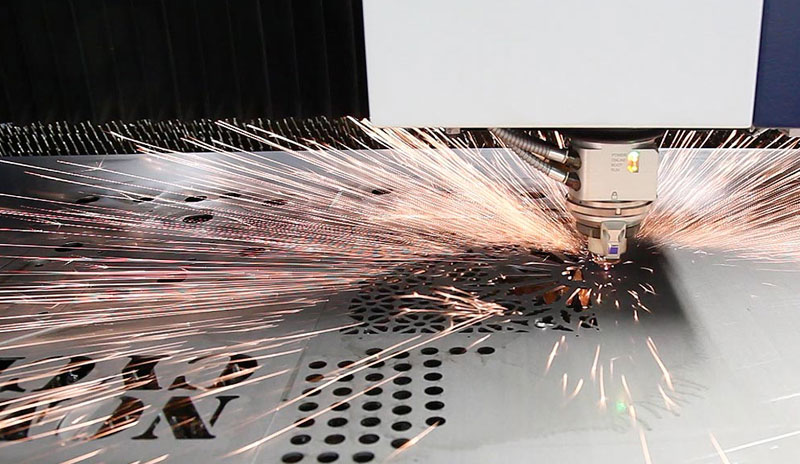 When it comes to choosing the right cutting technology for your parts, you need a metal cutting service you can count on. Not all fabricators are created equal, which is why it's important to work with a partner who can not only turn raw metal into customized parts and components but who can also add value to your project.
At BenCo Technology, we offer cost-effective, precise and fast metal cutting services for all types of material, ranging from flat sheet to square, tube and open profile stock. Keep reading to learn more about the five things to consider to ensure you choose the cutting technology that will maximize the success of your project.
Number of Parts Needed
While old-school, manual cutting methods such as shearing and saw-cutting are effective for simple parts, they're not scalable. If you need a higher quantity of parts or more complex parts, then you'll need CNC metal cutting methods such as flat sheet laser cutting, 3D tube laser cutting, water jet cutting or even plasma and oxy fuel cutting. With these methods, we can cut large quantities of parts quickly and precisely, so whether you need a single prototype to test a design or you're looking for a full run of thousands of parts, you'll have exactly what you want in record time!
Complexity of Your Parts
Depending on the complexity of your part, you might need more of a precision method such as 3D multi-axis beveling or additional processes such as marking, drilling or tapping. In these cases, laser cutting, plasma cutting and tube laser cutting can make complex shapes at scale with flat or tube stock. What's more, thanks to features such as rotating cutting heads, we can often bevel, notch and cut to create parts with complicated geometries and angles, meaning no part is too complicated!
Necessary Tolerances
Some industries and products require much closer tolerances than others, so when you're looking for a vendor, ask how closely they can manufacture to your specifications. When thinking about tolerances, it's also important to consider quality control. Does your vendor have advanced measuring capabilities and can they measure finished parts precisely enough to guarantee that your tolerances will be meet? At BenCo, we can cut with precision and our QC team can guarantee that we're meeting even the most precise and accurate measurements.
Thickness of Your Parts
When it comes to choosing the right cutting method for your parts, consider the thickness of the metal you'll be working with. At BenCo Technology, we offer a number of cutting methods based on thickness, ranging from flat laser cutting that can handle a maximum thickness of 1" hot rolled, .75" stainless and .5" aluminum to plasma cutting and its ability to power through aluminum, mild steel and stainless steel to water jet cutting that can tackle everything from thin glass to 6″-thick steel and stone. If you have questions about what our cutting services can handle, reach out to us today, and we'll be happy to help determine the best solution for your parts!
Number of Processes to Complete Your Part
In order to maximize efficiency within your supply chain, it can pay to choose a vendor that has multiple processes under one roof. That way, you don't have to deal with finger-pointing among vendors, and you have one point of contact to simplify production. Within cutting, forming, welding and finishing all under one roof, BenCo Technology can make a complete part assembly or component and ship it off to you or your customers in a finished state, thus saving you time, money and headaches every step of the way.
Ready to Learn More?
Whether you're in need of prototyping, individual parts, small quantities or thousands of units for a full production run, BenCo Technology can work with you to deliver consistent, accurate and fast parts – every time. If you have questions about our metal cutting services or you'd like to learn more about how we can design, manufacture and finish your parts to your exact specifications, contact us today. We look forward to discussing your next project!