Four Ways a Metal Fabrication Service Can Help You Maximize Efficiency This Year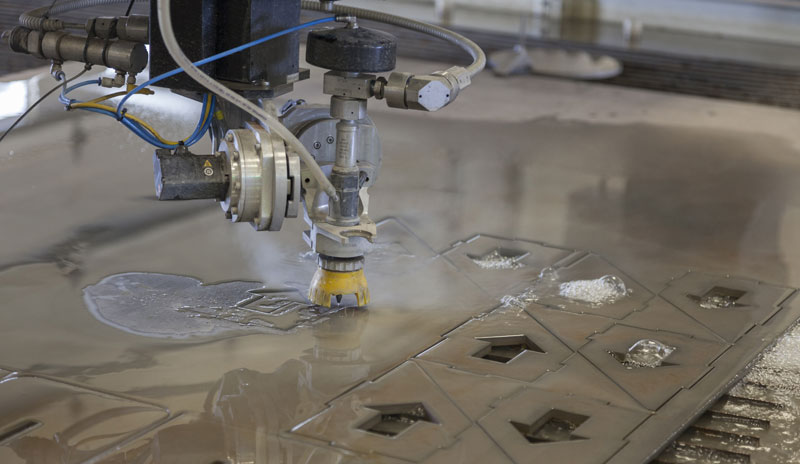 If you're looking to take your business to the next level this year, it's important to work with a metal fabrication service and laser cutting supplier who can support your operation from beginning to end. Since not all shops provide the same degree of service or level of support, the success of your project will greatly depend on the supplier you choose.
Keep reading below to learn which services set a true manufacturing partner apart from the competition while helping you maximize profitability and efficiency in your business in the months and years ahead!
Multiple In-House Fabrication Options
When it comes to maximizing efficiency and productivity, working with a supplier who can perform multiple fabrication services and processes in-house is a surefire way to increase your bottom line. Not only will you save time and money by not needing to ship parts from one vendor to another, but the overall process is also less time-consuming. At BenCo, we offer numerous in-house fabrication options from prototyping, metal cutting, forming and welding to manufacturing and assembly. We are proud to be your one-stop-shop and provide a turnkey service that minimizes hassle, headaches and cost.
Superior Project Management
It goes without saying that the more consistent the communication, the more efficient the project and the better the results.  In terms of boosting productivity and increasing your bottom line, accountability and problem-solving go hand-in-hand. Unfortunately, when multiple people are involved, the system is at greater risk of breaking down or experiencing setbacks due to missed communication or finger-pointing. For this reason, BenCo connects you with a dedicated project manager who will oversee your project from start to finish. You can rest assured that the person with whom you work is committed to ensuring your parts turn out as expected – on budget, on spec and on time.
Multiple Metal Cutting Processes
Similarly, working with a single point of contact is a great way to streamline your project and avoid the back-and-forth that comes from hiring multiple suppliers. For this reason, choose a fabricator who offers various metal cutting processes and services under one roof. At BenCo, we can help with anything from flat sheet laser cutting and simple saw cutting to water jet, plasma and tube laser cutting. We have the tools, experience and knowledge to select and implement the best metal cutting process for your specific part. No matter the part you need, our versatility allows us to deliver results with precision, efficiency and accuracy.
Smart, Dedicated Designers
One of the biggest budget-busters stems from poorly designed parts. Therefore, it's important to get your project right from the very beginning, and it all comes down to the experience and know-how of the sheet metal designers working with you. At BenCo, our in-house designers have the dedication, knowledge and tools to take your project to the next level. From identifying issues before production and creating high-quality 3D models to suggesting cost-saving solutions that won't affect the end result of your part, our designers can help you boost efficiency and value without sacrificing quality or accuracy.
Ready to Maximize Efficiency?
If you're ready to work with a true manufacturing partner that has your company's needs and best interests at heart, contact the team at BenCo Technology today. We can answer your questions, talk you through our processes and show you how we can deliver real value to your business. We look forward to working with you on your next project!