Three Reasons to Choose a Multi-Purpose Laser Cutting Service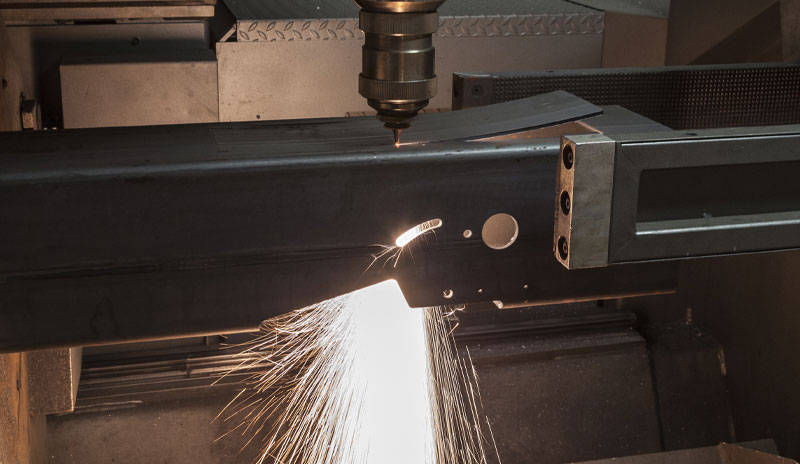 If you're looking for a new laser cutting supplier for your operation, it's important to work with a company who can support you from beginning to end. While some laser cutting services will simply cut and deliver parts, others provide additional value through design, prototyping, assembly, delivery and other services. 
Ultimately, the ideal vendor will help make your products better and your processes smoother by offering a range of services and benefits, so remember that the supplier you choose can dramatically affect your project — for better or worse! To save time and money while boosting productivity and efficiency, consider a multi-purpose laser cutting service that can do more than just produce metal parts quickly.
For example, at BenCo, we strive to help you maximize profitability and efficiency. We understand that cost-effectiveness and quality are crucial to the success of your business, which is why we offer metal fabrication services as well as a number of other processes all under one roof. If you're still on the fence, keep reading to learn more about the benefits of working with a multi-purpose laser cutting service and see how the right partner can take your supply chain to the next level!
Maximum Flexibility
When looking for a laser cutting service, consider a supplier that can help you lower your costs, save time and minimize the headache associated with part fabrication. At BenCo, we're more than just a laser cutting shop, we're a design and fabrication shop too. Our experienced technicians can provide maximum flexibility to make the parts that you need using a variety of metals and thicknesses. What's more, we have an on-site design team who can work with you to develop designs from the ground up or offer suggestions tailored to your needs that improve your existing designs. With high-quality equipment and materials, a dedicated and experienced team and a commitment to transparent communication, you can rest assured that we offer flexibility and deliver value on every project and at every stage. 
Metal Cutting Options
If you're looking to maximize efficiency, a multi-purpose metal cutting service that offers a variety of options and cutting methods can help. From flat sheet laser cutting and simple saw cutting to water jet, plasma, and tube laser cutting, our technicians have the ability to select the process that is best-suited for your part. When you choose BenCo for your metal cutting needs, you'll benefit from a single point of contact that will ultimately streamline your project and deliver results with efficiency and accuracy. Whether you're in need of cutting, forming, machining or welding or you're looking for a supplier who can help with powder coating or painting, the versatility of our team and equipment means we can make just about anything out of metal.
Comprehensive Support
The most efficient projects require accountability, problem solving and great communication — from start to finish. Having a single point of contact not only facilitates seamless communication, but it also eliminates finger-pointing among suppliers should something go wrong. At BenCo, we provide comprehensive support beyond cutting, including assistance with the design process, quality control, prototyping and more. We also offer rush services for when you're in a pinch, and we assign you a designated project manager who will oversee your part from design through delivery. As a true multi-purpose metal fabrication service, we are dedicated to helping you through every step of the process and making sure your project turns out on budget, on spec and on time.
Ready to Learn More?
If you're ready to work with a laser cutting service that can provide real value for your business, contact our team to learn more. Here at BenCo, we are a multi-purpose metal fabrication supplier that's equipped with the latest technology and expertise to meet the challenging demands of your industry. If you're ready to get started, we have knowledgeable, experienced technicians standing by to answer any questions you might have, and we are able to offer solutions tailored specifically to your project. We look forward to hearing from you!