Four Steps To Creating The Perfect Prototype
Crafting a quality prototype helps ensure a part or product will be flawless when it's mass-produced. Because your finished product will only be as good as its design and execution, you need to get that initial stage of the manufacturing process right.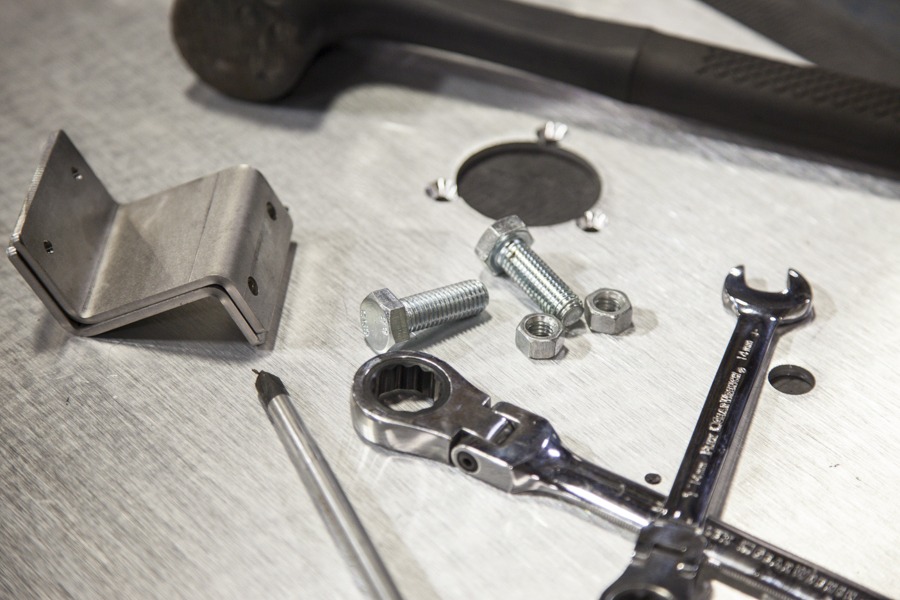 At BenCo, we apply our expertise and experience to create prototypes that set an exceptional precedent for what you'll manufacture in larger quantities.
We handle every step of the prototyping process to save you countless hours and to make the best use of your production dollars. Read on for a few important considerations when getting started with a prototyping project!
1. DESIGN
With our 3D modeling software and expert team of engineering professionals, we have the resources in-house to conceptualize and design models of parts and assemblies of all levels of complexity. Even better, we use the design process to find ways to make your parts stronger, better, and less expensive.
2. CUTTING
Our PA metal cutting shop includes flat sheet laser, 3D tube laser, water jet, and plasma. This enables us to cut the parts for your prototypes using the very best cutting technology for your specific application. We have no problem cutting single parts, so whether you need a single part or multiple iterations of a part brought to life during the design process, our technicians can handle it – quickly and with precision.
3. FABRICATION
Whether aluminum, carbon steel, stainless steel, or other metal, we offer a full range of metal fabrication services and related processes to make your prototypes, parts, and products. From fabrication to welding to forming to machining to powder coating and more, we have every base covered. So even if you have a complex assembly of various components, we'll make sure it can be fabricated perfectly prior to beginning a full production run.
4. ASSEMBLY
Of course, no product is complete until all the components are put together. That's why we also handle full assembly of your prototypes so you can see exactly what your parts and products will look like before you invest in a full manufacturing run. Actually assembling a final product is usually the final test for form, fit and function. That way any problems with the finished product can be worked out prior to moving forward with production.
In addition to managing the process from start to finish, we even offer rush fabrication services to turn around your prototypes in as little as 24 hours when you're in a bind.
Finish Strong By Starting With a Perfect Prototype.
By having us create your prototype, you can save time, money, and headaches. We'll help you every step of the way from concept development to completing a fully finished model that we can then fine-tune and turn into parts and products that will boost your bottom line.
Don't underestimate the importance of prototyping to your manufacturing success. Contact us today about getting your next part or product off to a winning start.