Meet Eric: QC Manager & Future Rock Star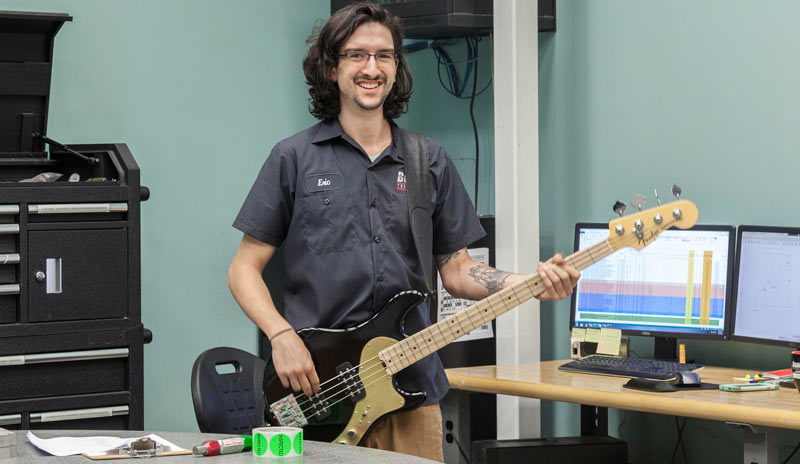 As part of our commitment to delivering the highest-quality parts to our customers, our laser cutting and fabrication service incorporates quality control best practices into everything we do. In fact, our Reading facility is ISO Certified, meaning we have the technology, tools and processes in place to make sure our work is on spec every time.
A key component of our commitment to quality is Eric Stoltzfoos, our Quality Control Manager. Eric works out of our Reading shop, and oversees some very rigorous quality standards for a number of clients.
When perfection is necessary, Eric makes sure our work is up to the task! And, he can also lay down a killer bassline. Read on to meet Eric, and learn a little bit about his role here at BenCo!
Tell us a little bit about your day-to-day responsibilities.
We have certain clients who require incredibly precise parts. Many of them process  our shipments right into their products, so they can't afford to accommodate the variations that sometimes occur during typical cutting and fabrication processes. Even minute variations that would pass for most of our clients can't pass for these clients. I make sure that every part that leaves our shop for these customers meets their specs so that they can minimize rework and build their products most efficiently and profitably.
That sounds like a lot of responsibility!
It's a lot to keep track of, but we have a great team and that makes it easy. I am involved in every step of the production process from scheduling jobs into production, to inspecting finished parts, accepting or rejecting parts and ultimately packing parts for shipment to our clients. We make sure each link in our chain puts quality first. From how the job is run in our shop, to how the finished parts are packed on a skid and shipped. We make sure they're perfect!
Do you have ways of measuring your own quality? The quality of your quality control systems, so to speak.
That's an interesting question, and yes we do. We receive feedback from our clients in the form of monthly score cards. They double check us and share their own quality data with us. I'm happy to report that we typically score 100%.
What types of customers request these higher-level QC processes?
The customers with the most stringent requirements are in industries like healthcare technology, aerospace and other high-tech sectors. I can't really mention names, but they're major international businesses. They demand perfection because their products are used in critical applications, sometimes life or death situations. So our work has to be perfect.
So with all of the stress of making sure thousands upon thousands of parts are perfect, what do you do to unwind?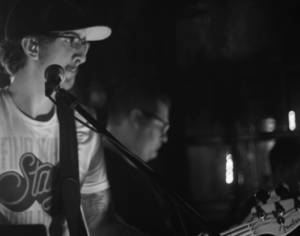 I love music, and I play bass in an alternative rock band, so that's my favorite way to unwind. My band recently did a tour of the Midwest. We booked a week's worth of gigs, rented a van, and played some great shows. Of course I was back at work the next week! But it was a fun experience.
Do you have plans to hit it big, tour the world and sell millions of albums?
We'll see! I love what I do here at BenCo, so for now that's my priority. The music thing is a fun hobby. Plus the music business is pretty tough.
Ready to Learn More?
If you manufacture a product that requires precision component parts, contact us today to learn about our quality control technology and processes. We look forward to answering all of your questions and discussing how BenCo can help strengthen your business.
And if you're a talent agent looking for an up-and-coming indie rock act, check out House Gale. They could be big!