What Capabilities Should A Full-Service Cutting And Fabrication Shop Have?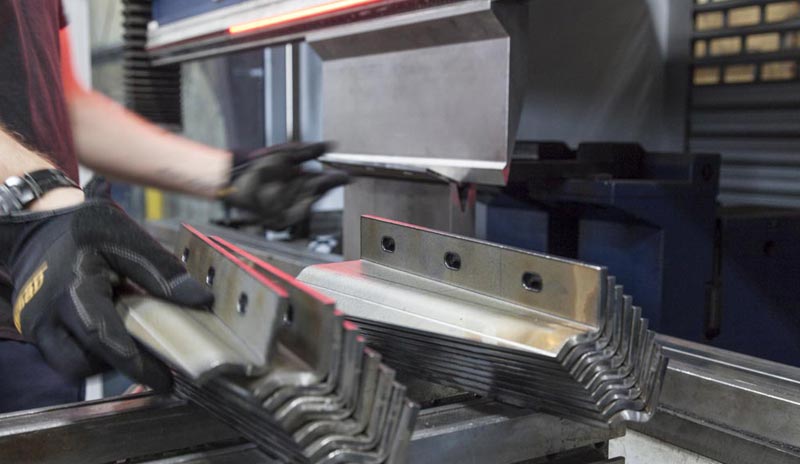 When a cutting and fabrication shop claims it's 'full service,' it should provide all the manufacturing services you need. But unfortunately, some cutting and fabrication vendors that make these claims fall short.
At BenCo Technology, 'full service' means we handle the design, prototyping, cutting, fabrication, production, assembly and delivery of your parts from start to finish, and that the job runs smoothly and is handled professionally. Read on for a list of our full-service suite of capabilities!
Flawless parts begin with exceptional design. Whether you need your parts designed from scratch or you have a concept that needs fine-tuning, we have a talented team of designers that can help. Best of all, our designers can help make your parts better, stronger and more cost effective.
To ensure that your parts are conceptually sound, we can efficiently and cost-effectively create prototypes to assess their form and function. Our entire team – engineers, laser cutting technicians, fabricators – work together to ensure the precision and performance of parts before they go into full production. It's the best way to make sure a part will work perfectly before beginning a full run.
No matter what material you need parts made from or how complex the design, we have the cutting expertise and equipment to cut your components with exceptional precision. Our cutting services include:
Flat sheet laser cutting
Tube laser cutting
Water jet cutting
Plasma and oxy fuel cutting
Forming and Fabrication
With our experienced and skilled team, we have a comprehensive list of forming and fabrication services. Whether working with carbon steel, aluminum, or stainless steel, our forming and fabrication services include those listed below—and more!
Bending
Shearing
Swaging
PEMing
Welding
Punching
When time is short and demand is high, you can count on us to produce your parts quickly. For a reasonable fee, we handle rush orders that can be ready in as little as 24 hours!
Assembly and Supply Chain Management
We can also assemble your products in-house, using the parts we've made and any other components that you give us. Whether you need a sub-assembly or full assembly, we're here to provide the support you need.
After your parts or products are complete, you can leave the shipping to us, too. We offer delivery to our local area. And, when your shipment needs to go elsewhere in the U.S. or Canada, we'll make sure it reaches its destination quickly and cost-effectively via UPS or another common carrier. We'll even package your parts under your table and ship them straight to your customers – who will never know the difference!
We believe "full service" should be taken literally. So if you're looking for a manufacturing partner that will follow through and support your business from start to finish, contact us to discuss your next project. We look forward to hearing from you!