Meet Megan, Administrative Assistant at Our Reading, PA Laser Cutting & Metal Fabrication Shop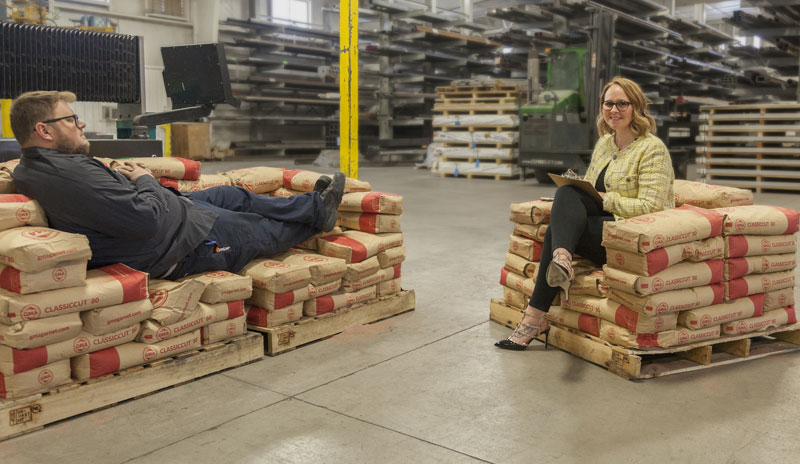 Megan Conigliaro wears more than just a few hats each day at BenCo. She's our administrative assistant who makes order entry, material quotes, billing and customer service look easy. And, when she's not making sure operations are running smoothly around the shop, she's most likely busy in her second role – serving as the honorary life coach and listening ear to each member of the BenCo family.
Keep reading to learn more about Megan and how she serves our customers with the same personable, approachable service every day.
What originally brought you to BenCo and what's your role with the company?
I joined BenCo in 2016 and am the primary administrative assistant for our Reading facility. I pretty much see the full life-cycle of the laser cutting and metal fabrication work that flows through the business. When we have a customer project come in, I get materials quotes, handle the order entry, order materials, manage the billing and otherwise set up the project managers so they have what they need to run each project successfully.
You're also known as the BenCo Family Life Coach?
Yes, I tend to be the one in the office who everyone comes to when they need someone to listen. People have always seemed to naturally gravitate towards me when they need advice or just someone to listen. I love it. The people I work with at BenCo really are my second family so of course, I'm here to listen and help.
What do you like most about working at BenCo?
Without question, the people. I like the mutual appreciation we have for one another; everyone is always rooting for you.
What I've come to really enjoy, too, is learning about the metal industry. At prior jobs, I worked in the medical and insurance industries. This is my first experience with metals. Over the past two years, I've learned a lot and now know exactly what I need from our suppliers when I'm placing a metal order. I'm helping our customers source the right types of metals for their projects and double-checking that they've placed the right order which helps the project managers.
What do you do when you're not at the office?
I'm a wife and mother, so I'm usually with my family. We love being outdoors. In the summer we try to escape to the beach most weekends.
Contact us today to learn more about BenCo and how we can help you with your next project. When you call our Reading office, you'll most likely meet Megan on the other line. She and our entire team look forward to working with you.