Precision Laser Cutting Services for Perfect Parts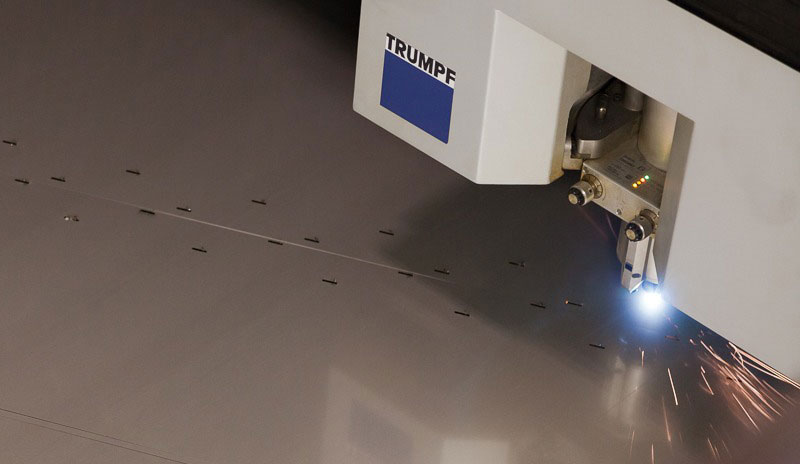 For parts and products to meet rigorous specifications, the cutting process to create them must deliver exceptional accuracy. At BenCo Technology, we offer precision laser cutting services to ensure that every piece cut throughout production is created to hold razor-thin tolerances.
Precision Flat Sheet and Tube Laser Cutting Services at BenCo
BenCo is an ISO9001:2015 certified shop. What does that mean for you? It means we have a highly trained team, a superior quality management system in place, and a commitment to excellence. You can rest assured that when you trust us with your parts, you will get optimal outcomes.
Flat Sheet Laser Cutting
With our flat sheet laser cutting services, we can cut a large number of parts quickly and accurately. Our high-end flat sheet fiber lasers cut and etch in the same step for unparalleled productivity. With our flat sheet laser services, we can cut parts from steel (up to 1″ hot rolled), stainless steel (up to .75″), aluminum (up to .5″), and more.
3D Fiber Tube Laser Cutting
With our 3D fiber tube laser cutting services, we can cut parts from various shapes of stock, including tube, angle, channel, square, and open profile with a maximum O.D. of 8.66141". Our BLM 3D tube lasers have a rotating laser head that enables us to cut, bevel, countersink, and chamfer in a single step for maximal manufacturing efficiency. It's an ideal solution for creating parts with complex geometries.
The Laser Cutting Services You Need and Much More
Of course, BenCo has a full suite of other manufacturing services to complement our precision laser cutting services. With all of these manufacturing tasks in-house, we ensure your projects get completed efficiently and cost-effectively.
Design – From full concept to fine-tuning your existing drawings
Forming and Fabrication – Including machining, tube bending, shearing, punching, welding, swaging, parts finishing, powder coating, galvanizing
Prototyping – To assess parts and fine-tune designs before going into full production
Rush Services – When time is tight and you need a quick turnaround
Assembly – When you need a fully-assembled product in hand
Delivery – To get your parts and products where you need them to go when you need them to be there
Contact us to discuss your next project and how our breadth of laser cutting services will help you meet your production goals, your timeline, and your budget.