Tilt Cutting vs. Traditional Cutting – Which Edge Will Work Best?
Our PA laser cutting shop has one very unique feature: we are able to cut parts using both tilt cutting and traditional cutting methods. We can offer this feature on our tube lasers as well as our flat and tube plasma cutting equipment. But what is the difference between tilt cutting and traditional cutting? Read on to find out!
Tilt cutting is achieved when the cutting head (laser or plasma) rotates at an angle relative to the surface of the metal being cut. In the case of our tube laser, the metal can also be rotated relative to the laser head. Because the metal and laser head can rotate independently of each other, complex cuts can be achieved.
Tilt Cutting vs. Traditional Cutting Edge Details
With tilt cutting, our tube laser can recreate precisely-engineered edges where individual pieces of tube meet. The type of angle that makes the most sense for your next project might depend on many factors including the subsequent processes being applied to your part.
For example, the 90-degree channel created by traditional cutting might be the best way to accommodate a welded joint. Greater surface contact between the weld and the tube result in a very strong joint. In other cases, the perfect seam created by tilt cutting might make the most sense. Note just two of the differences in the following graphic.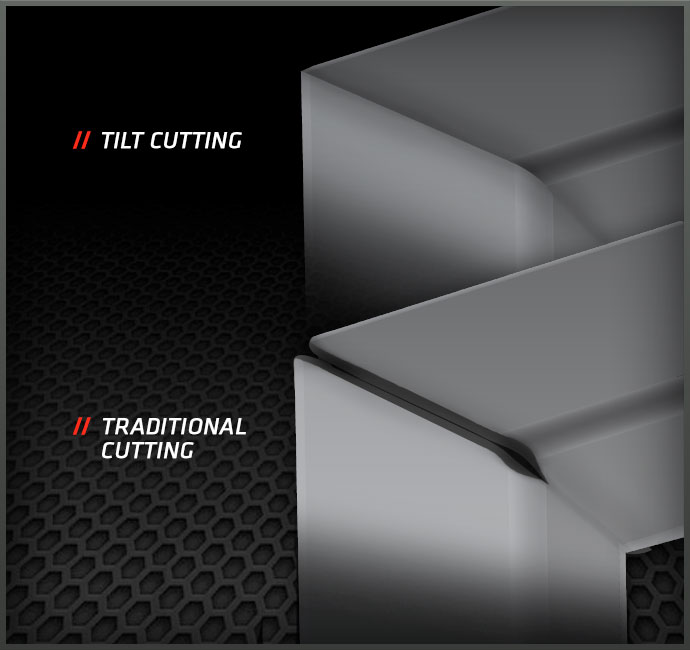 By rotating the tube stock against a "flat" laser head, traditional cuts leave plenty of room for subsequent welding. By rotating the tube against a "tilted" or even moving laser head, incredibly complex bevels, angles and notches can be achieved – in addition to picture-perfect picture frame edges.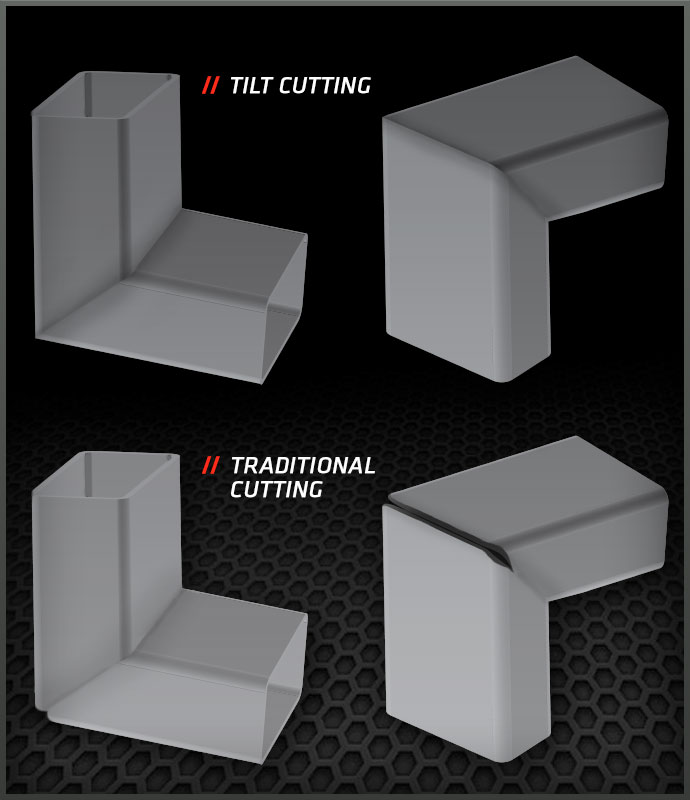 If you've got questions about tilt cutting and traditional cutting, and which technique might benefit your next project, please contact us today. Both our tube laser and our high-definition plasma offer tilt cutting capabilities, and our experts can help you determine the best way to proceed based on your specific need.
Please contact us today with questions. We look forward to hearing from you!