What To Look for in a Metal Fabrication & Laser Cutting Supplier? Value!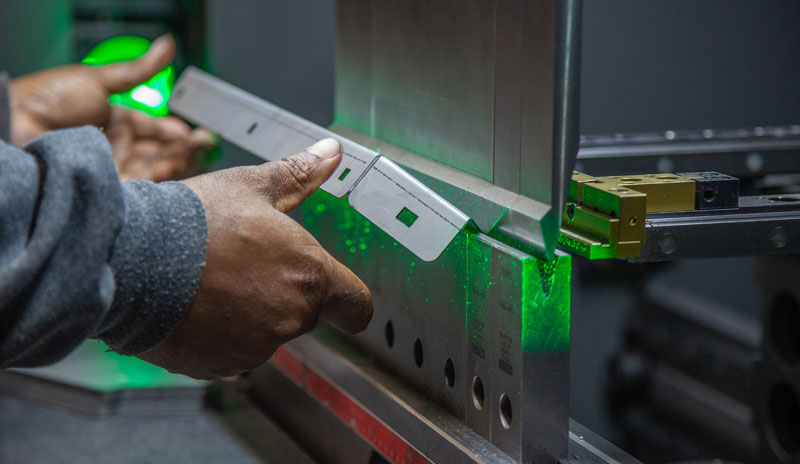 When it comes to choosing a laser cutting and metal fabrication supplier, the success of the relationship will come down to one word – value. While some laser cutting or fabrication services will cut and deliver parts just fine, true suppliers provide additional value through design, metal cutting and forming, welding and assembly, finishing and a variety of other services.
Keep reading to learn more about the many metal fabrication processes and factors to look for when choosing a metal fabrication and laser cutting supplier for your next project, and contact BenCo Technology today with any questions you may have.
Accurate Design
A full-service fabricator will add value by taking your ideas, plans or rough drawings and use them to flush out a detailed design that will deliver the results you want regardless of complexity. At BenCo, we have the experience, tools and techniques to refine and test each design that comes through our shop, identifying and optimizing the required parts that will serve as the building blocks for the final result. With the right expertise, an accurate design can ensure that your project will meet every specification – before the actual fabrication even starts. A good designer can even help lower the cost of production, and increase the durability and functionality of your project oftentimes without adding cost.
Metal Cutting & More
To provide additional value, the full-service fabricator you work with should be able to determine which cutting method is appropriate depending on the type and thickness of the metal. For instance, while laser cutting works well for many metals, lasers aren't the best choice for certain materials or thicknesses. Similarly, forming might require punching, plate and angle rolling or bending, so it's important to work with a supplier who can select the right machinery that will produce the result you need. At BenCo Technology, we have multiple cutting and fabrication processes in-house which allows us to select the right machinery for each task while saving you time, money and resources.
Welding & Assembly
When you partner with a metal fabrication and laser cutting service, it's important to determine whether they offer welding and assembly services that will meet your requirements and add value to your project. In other words, a supplier with a documented quality control program and certified welders is more likely to have the know-how to complete your project to exacting specifications. At BenCo Technology, we are dedicated to performing high-quality, expert welding, forming and more, to ensure each project is on time, on budget and on spec – while testing assemblies to ensure each project functions as intended. 
Finishing
From preparing the surface to the final finishing, BenCo is committed to extending the life of your custom metal fabrication project. From powder coating and custom painting and drying to metal bead blasting and other types of surface preparation, we have the tools, techniques and experience to produce the results you need. From design to delivery, we are a one-stop fabrication partner that offers finishing techniques and best-in-class fabrication services designed to reduce project costs, add value and boost your return on investment.
Ready to Learn More?
If you're looking to work with a laser cutting service that can provide value and help you boost your bottom line, contact the team at BenCo Technology for more information. As a multi-purpose metal fabrication supplier, we have the expertise, technology and experience to answer your questions and offer solutions tailored to your unique needs. We look forward to hearing from you!