3 Things to Look for in a Laser Cutting Service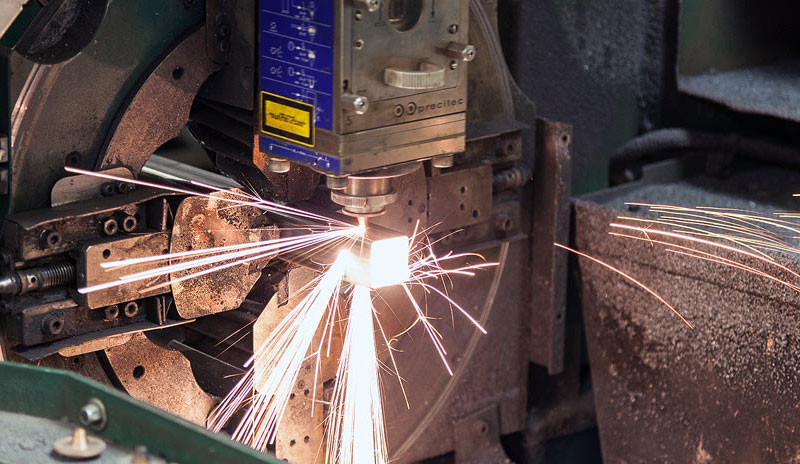 When looking for a laser cutting service, smart manufacturers know that it pays to choose a vendor who provides solutions that help make their processes smoother and their products better. That's why it's important to look for a laser cutting service with a range of capabilities and expertise, in addition to the ability to produce metal parts quickly and precisely. Read on to learn about three important things you should look for in a laser cutting service.
Designers on Staff 
The design process is important. Poorly designed parts can cost your business both time and money, thanks to time spent waiting on rework or parts failing at some point after delivery. That's why high-quality, cost-effective parts start with good design. At BenCo, our designers are here to help improve your parts, create shop drawings, and collaborate with you to refine and finalize your designs as needed. We have experience designing and producing metal parts of all sizes, shapes and quantities, so we can often provide value-engineering that reduces costs or solve issues that would have otherwise occurred downstream.
Range of Capabilities 
While quality parts begin with design, you should also look for a laser cutting service that offers a wide range of capabilities. This saves time and reduces cost by eliminating the need to ship parts from vendor to vendor to complete a project. A single point of contact also streamlines communication, reduces aggravation and increases accountability. There's no finger pointing when one vendor is handling your parts from start to finish. At BenCo we offer flat sheet laser cutting, tube laser cutting, plasma and water jet cutting, forming, welding, powder coating, and more. That means we're able to deliver a wide range of projects efficiently and correctly.
Quality Control
When looking for a manufacturing partner, the level of quality control that they provide is a critical consideration. Without strong QC processes, the right QC equipment and trained technicians overseeing the work, tolerances can be missed and mistakes can be made. At BenCo, we have QC systems and processes in place that virtually eliminate errors. In fact, we are ISO 9001:2015 Certified so you can trust that our work meets some of the most rigorous manufacturing standards. Combined with our Laser QC system which inspects parts to make sure they meet specified tolerances, our commitment to quality means you can count on us to deliver perfect finished parts every single time.
Ready to Learn More?
Are you ready to team up with an experienced manufacturing partner who delivers value on every project? If so, contact us today. Our team is available to answer all your questions and provide you with the best advice on your next project. We look forward to hearing from you!