4 Ways to Maximize Efficiency With Your Laser Cutting Supplier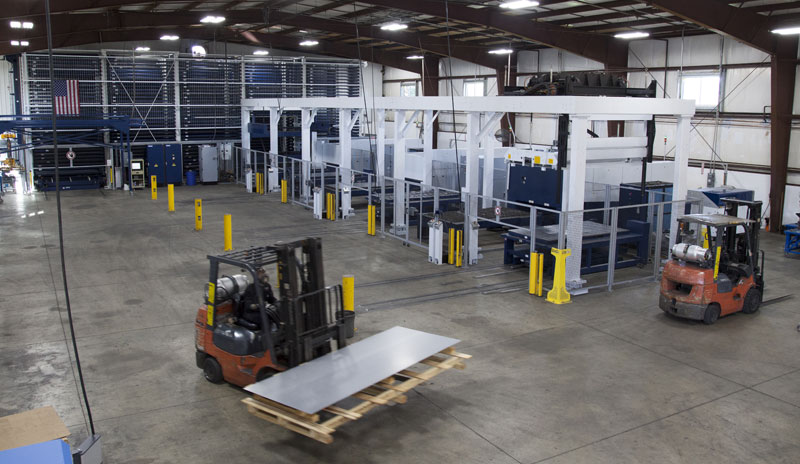 When choosing a laser cutting supplier for your business, it's important to choose a supplier who can support your needs from start to finish. Most laser cutting services provide varying degrees of support – some simply cut parts and deliver them while others provide additional value-added services. Of course, the supplier you choose can dramatically impact the success of your project!
If you're looking for a true manufacturing partner who will help you to maximize efficiency and profitability in your own business, you should look for a laser cutting supplier that offers the following services. Read on to find out!
Smart Designers
Poorly designed parts cost your company time and money, so look for a laser cutting service with experienced sheet metal designers in house. From creating 3D models to work through issues before production, to value-engineering and recommending cost-saving measures without sacrificing quality, a good designer will help you to maximize the value of your parts while maintaining the level of quality your business needs to be successful.
Variety of Metal Cutting Services
A supplier who offers a variety of cutting methods will ultimately help you to maximize efficiency. From simple saw cutting and flat sheet laser cutting to tube laser, plasma and water jet cutting, at BenCo, we implement the process that makes the most sense for your part. When you choose a supplier that offers a variety of metal cutting services, you can rely on a single point of contact to streamline your project and deliver a wide range of projects with accuracy and efficiency. No matter what type of metal parts you need, a shop with versatility will be able to deliver.
Project Management
Speaking of a single point of contact, the most efficient projects require great communication, problem solving and accountability. Not to mention, having a single point of contact makes communication easy, while eliminating finger-pointing among vendors and suppliers if something should go wrong. At BenCo, we assign you a designated project manager who is accountable for your part from design through delivery. They'll make sure it turns out perfect – on time, on spec and on budget.
Multiple Fabrication Processes In House
For maximum productivity, you also want to look for a laser cutting service that offers additional fabrication services and processes in house. Having multiple processes available under one roof saves you time and money on shipping parts between vendors and makes for a more efficient and less costly process. At BenCo, we are a true manufacturing partner offering additional services such as prototyping, forming and welding, all the way through to complex assembly and manufacturing, plus powder coating and assembly. That means we can offer a turnkey service that will save you time, lower your costs and minimize hassle.
Ready to Learn More?
Are you ready to work with a laser cutting service that delivers real value to your business? If your answer is yes, contact us today. We look forward to hearing about your next project and providing you with a unique solution to your manufacturing needs.