3 Ways Our Tube Laser Cutting Service Will Make Your Next Project Successful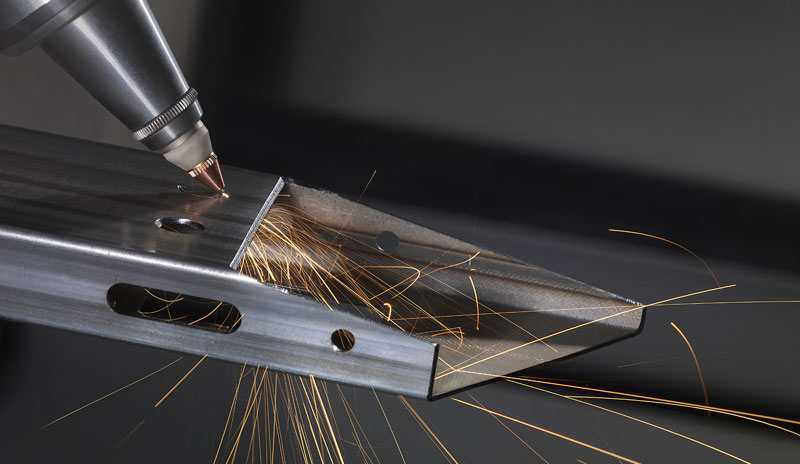 Whether you're looking for a high volume of parts or you're developing a single prototype, the right tube laser cutting service can create the parts you need. From creating complex radiuses to cutting simple angles, a great tube laser cutting service can use this technology to create cost-effective, durable parts.
At BenCo Technology, our tube laser cutting service provides an accurate, efficient way to create complex parts from square, tube and other open-profile stock. Keep reading to see three ways that our tube laser service will help take your project to the next level.
Simplify Complexity
Thanks to its 3D rotating laser head, our tube laser cutting service can cut complex geometry with ease and get angles that you just can't accomplish with traditional flat sheet laser cutting. Since there are complexities in the ways that the tubes need to fit together, it's important to have the ability to tap, notch, slot and mark as needed. What's more, our team can utilize our 3D tube laser cutting service to create complex parts to precision tolerances – and getting the same results with traditional cutting equipment is nearly impossible!
Streamline Your Supply Chain
At BenCo Technology, our 3D tube laser can score, bevel, chamfer and perform other processes in a single pass, thereby streamlining your supply chain from start to finish. From part-marking to tapping to slotting and more, when your part is designed with these features built into the cutting process, you can essentially save time on fit-up and assembly downstream. Our skilled technicians and designers also have the ability to deliver speed and accuracy to meet your quality requirements and deadlines while maximizing the yield of raw materials and producing your parts as efficiently as possible.
Provide Precision and Quality
Whether you're producing one part or hundreds or thousands, our tube laser cutting service is capable of meeting precise tolerances each and every time. With our technology, experience and equipment, you can trust that the parts that come off our machine are exact – even for critical applications. Combined with our best-in-class quality control processes, including laser scanning, custom measurements and quality checks by our QC manager, you can rest assured that your parts will be created correctly down to the tightest tolerances.
Ready to Learn More?
If you're looking to work with a full-service manufacturing partner who can produce the parts you need from open-profile, rectangular, square or tube stock, we can help. To learn more about our tube laser cutting services and to see how we can help you cut costs and ensure the highest quality on your next project, contact us today. We look forward to hearing from you!