How Do You Know Your Fabrication Shop is Really "Full-Service"?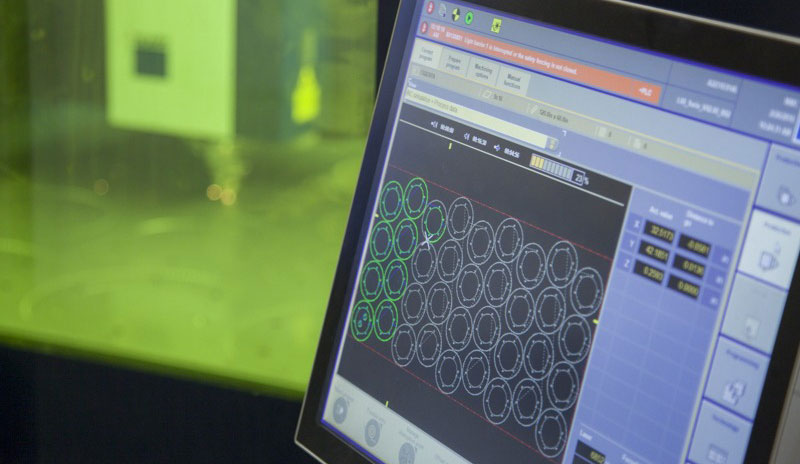 "Full-service." It sounds impressive, right? But not all fabrication shops that use the term to describe themselves are 100 percent forthcoming about their capabilities.
At BenCo Technology, we realize that full-service should mean having the capability to handle all necessary manufacturing processes.
A Roundup of Our Full-Service Capabilities
Here's what we mean when we say we're a full-service fabrication shop.
Design
Getting perfect parts starts with a flawless design. Whether you need us to design parts using just a rough concept that you have in mind, or you have a design that needs fine-tuning, we're ready to help. Our skilled designers will collaborate closely with you to fulfill your vision and, using CAD and SolidWorks software, create models of parts and assemblies. Our design process ensures perfection when your components go into production.
Cutting
With multiple cutting technologies in-house, we can make flat parts and parts with complex geometries from all types of metal and other materials. From single prototypes to large-scale production runs, we offer speed, accuracy, and cost-effectiveness.
Our top-of-the-line equipment and expert technicians perform:
Flat sheet laser cutting
3D tube laser cutting
Water jet cutting
Plasma and oxyfuel cutting
Forming
Fabrication
BenCo provides complete fabrication services for parts and assemblies of carbon steel, aluminum, and stainless steel. In addition to cutting and forming, we do welding, machining, fabricating, self-clinching fastening, powder coating, and assembly.
Thanks to a variety of in-house forming equipment, such as our high-tech press brakes, we're well equipped to bend sheet and plate metal into the parts you need.
Machining
In partnership with our sister company, BenCo Machine, we offer CNC milling and turning services. With best-in-class vertical machining centers and CNC lathes, we produce complex, detailed parts with exceptional accuracy.
Rush Services
When you need a fast turnaround, you must have a partner you can count on to pull out all the stops. At BenCo, we offer rush laser cutting and manufacturing services to meet your most aggressive deadlines.
Project Management
You'll never be left wondering about the status of your project when you work with BenCo. Our project managers keep you informed and up to date at every stage of the process.
Quality Control
While our technicians always make sure your parts are on spec, we also offer a range of quality control services that go above and beyond. Using the latest measurement tools, CMM systems and 3D laser scanning technology, we can ensure critical parts exceed even the most precise tolerances.
Want to Experience Truly Full-Service Fabrication?
BenCo Technology does full-service the way it should be done. Contact us about your next manufacturing project and find out more about how we ensure quality, keep jobs on schedule, and deliver exceptional value.