How Powder Coating Boosts Your Parts' Quality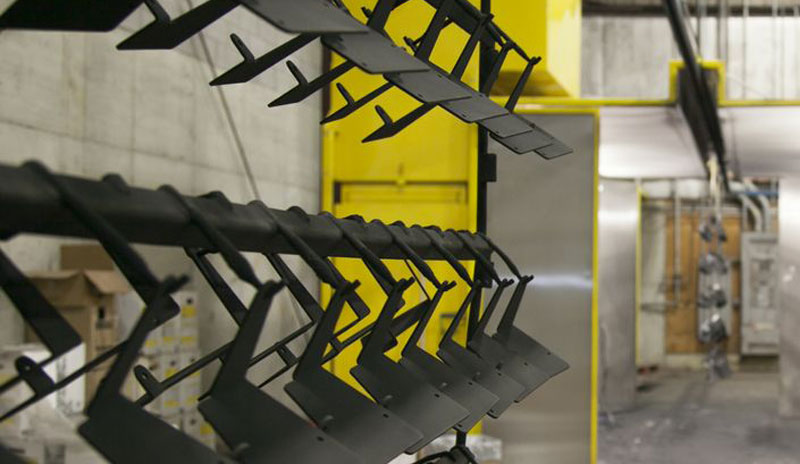 Powder coating, a dry finishing process, has become one of the most chosen finishing options—and with good reason. According to recent research by Transparency Market Research, the powder coatings market is expected to grow rapidly worldwide in the years ahead.
It's versatile and well-suited for many different types of parts and products. We use the process often at our fabrication shop and laser cutting shop; it's exceptional for protecting parts' surfaces and as a decorative finish.
With powder coating, you get quality results quickly—in the form of an even finish that's thicker and tougher than traditional liquid coatings. Not only does it make parts look great, it makes them last longer, too.
Ways That Powder Coating Improve Parts And Provide Value
Offers quality for a reasonable price
Makes parts resistant to scratching, chipping, and peeling
Makes parts colorfast so that they resist fading
Delivers the ability to add unique colors, textures, and visual effects
Helps parts resist deterioration due to moisture, ultraviolet light, and chemicals
Makes parts more visually appealing
Emits fewer volatile organic compounds into the environment than traditional spray coating
Powder Coating At BenCo Technology
You will discover that we offer a full powder coating line at our manufacturing campus in Honey Brook, PA. And our best-in-class process includes:
1. Carefully pre-treat your parts to remove rust, dirt, oil, and other debris that might interfere with bonding the coating to the metal.
2. Evenly apply the powder on the metal with an electrostatic spray gun.
3. Heat the part to melt the coating, thus forming a consistent, long-lasting finish.
With our expert powder coating services and our full suite of other manufacturing capabilities, you can get exceptional results while eliminating headaches and saving time. As your one-stop solution, we cover all of your needs—design, cutting, fabricating, finishing, assembly, shipping, and more.
Your Next Step To Perfect Parts
To learn more about how we can help you improve your parts and products with powder coating and our other services, contact us today. Whether you need a prototype or full production run, we're here to be the manufacturing partner you can rely on for every job, large or small.