What Does it Mean to be A Truly Full-Service Metal Fabrication Shop?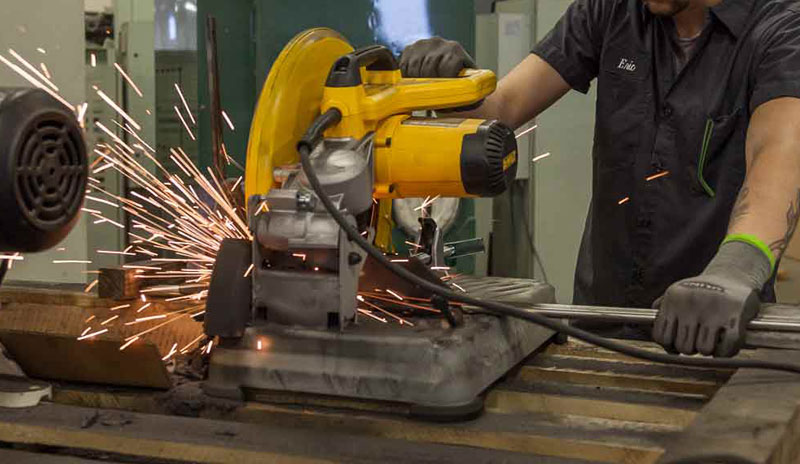 Manufacturing your parts and products needs to happen smoothly and without error. This ultimately comes down to a quality shop who can deliver a quality product. You need to make sure every step of the process—and the hand-off from one step to the next—is handled seamlessly.
If lack of clarity, poor project management or miscommunication occur, that's when things slip through the cracks and quality can be jeopardized, not to mention missed deadlines, and unexpected costs.
How can you avoid all of that and ensure your projects deliver the very best outcomes? By choosing a full-service metal fabrication shop as your manufacturing partner.
What Does "Full-Service PA Metal Fabrication Shop" Mean? 
For a metal fabrication shop to be considered full-service, it needs to have multiple capabilities in-house.
At BenCo Technology, for example, we have all the bases covered from start to finish. We have the equipment and expertise to meet all of your fabrication needs including:
Cutting, including laser jet, water jet, plasma, oxy fuel, and hand sawing
Forming
Welding
Machining
Punching
Tube Bending
Swaging
Powder Coating
And More
We also have an experienced design team that uses the best and most advanced software to develop your rough concepts or fine-tune your existing designs. Our design services have helped many customers save money and time by ensuring that prototypes and final products are made flawlessly.
As a full-service shop, we can also help you with assembly. If you like, we can also handle all packaging and delivery so the process is turn-key.
One of the biggest benefits we provide you by being full-service if that all manufacturing is done in-house. So, your parts won't be moved from one vendor to another throughout the manufacturing process. As a result, we're able to carefully manage your project from one step to the next.
Your Parts Fabrication Needs. A One-Stop Shop That Can Meet All of Them. 
From simple components to complex parts and products, you will find that BenCo Technology delivers a superior level of service and is truly vested in your success. We are here to make sure you have the best parts possible, within your budget, and by your deadlines.
Contact us today to discuss your next project! We look forward to working with you.