What to Look for in a Metal Fabrication Service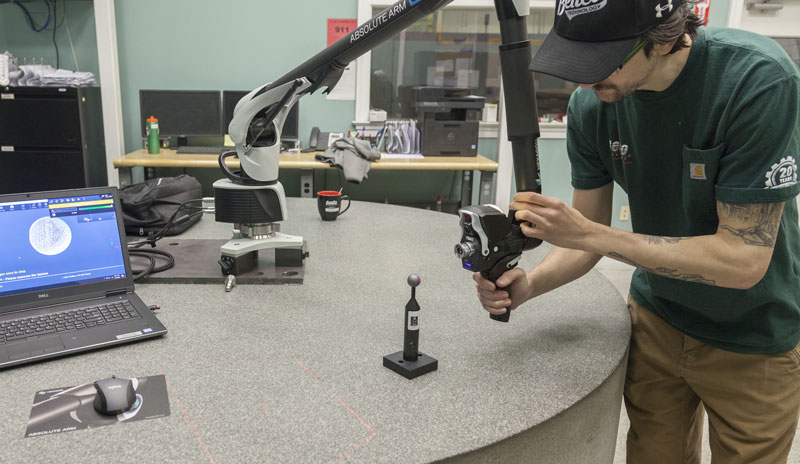 Suppliers who want your laser cutting and fabrication business are a dime a dozen, but when looking for a laser cutting service or metal fabrication service it pays to realize that not everyone offers the same level of service. Busy purchasers and engineers can benefit from a vendor who can support your manufacturing needs at all stages of the project, from design to fabrication to quality control and beyond.
But what are a few things to look for to determine if your supplier offers this kind of next-level service? Read on to learn more!
In-House Design Team
When working with a metal fabrication service, it is important to consider the team behind the finished product. At BenCo, we are a complete metal fabrication service that includes a full prototype shop as well as manufacturing and engineering divisions that are supported by an experienced and skilled staff. Our highly-trained designers work closely with you to help concept, design and produce the parts and components you need to avoid delays in production.
We want to help you create better products for your customers. That means all of our designers are dedicated to making your parts better, stronger and more cost effective. Above all, we can save you time. We use the latest AutoCAD and SolidWorks technology to create accurate models of your parts so you can visualize and tweak your design before your parts go into production. And, your designated project manager serves as a single point of contact to not only streamline your project, but make communication easier and provide you with accountability from design through delivery.
Experience with a Variety of Processes and Materials
At the end of the day, your goal is to maximize efficiency, so you want to look for a metal fabrication service that offers multiple fabrication processes under one roof. This saves you time, eliminates the logistics of shipping parts between vendors, and makes for a more efficient and less costly project.
As a complete fabrication service partner, we don't just cut parts. We also provide forming, welding, machining, fabricating and assembly services for a variety of materials including carbon steel, aluminum and stainless steel. Even better, we'll handle all phases of the project, giving you a single point of contact who is accountable for the success of the job. No more finger pointing between vendors when the parts don't get to the powder coating vendor on time! With a variety of processes in-house, plus a single point of contact for ancillary services, we'll help you reduce aggravation and streamline your process.
Dedication to Quality Control
When looking for a metal fabrication service, you want to look for a shop that has systems in place to manufacture your parts as quickly as possible without sacrificing quality. At BenCo, we know that producing your parts quickly at a lower price point has little value when precision is sacrificed.
Our number one goal is to create better parts for you, so you can create better products for your customers. And this is why we have dedicated quality control measures in place. During the design process, our designers double-check CAD drawings and 3D models for inaccuracies and errors. Our skilled machine operators examine all parts as they are unloaded from our laser cutting machines for defects and correct any issues before more parts are made.
Within our ISO 9001 Certified facility, we have a Virtek Laser scanning system that ensures metal parts match drawings within the required tolerances, and we offer advanced quality control services from a dedicated Quality Control Technician when requested. These advanced quality checks include state-of-the-art CMM systems, specially-designed measuring rooms and other specialized equipment.
Ready to Learn More?
If you're looking for a full-service manufacturing partner that can deliver what you need on time and on budget, while helping you run your business more efficiently, please contact us today. We're looking forward to working with you on your next metal fabrication project!